Flooding inside your property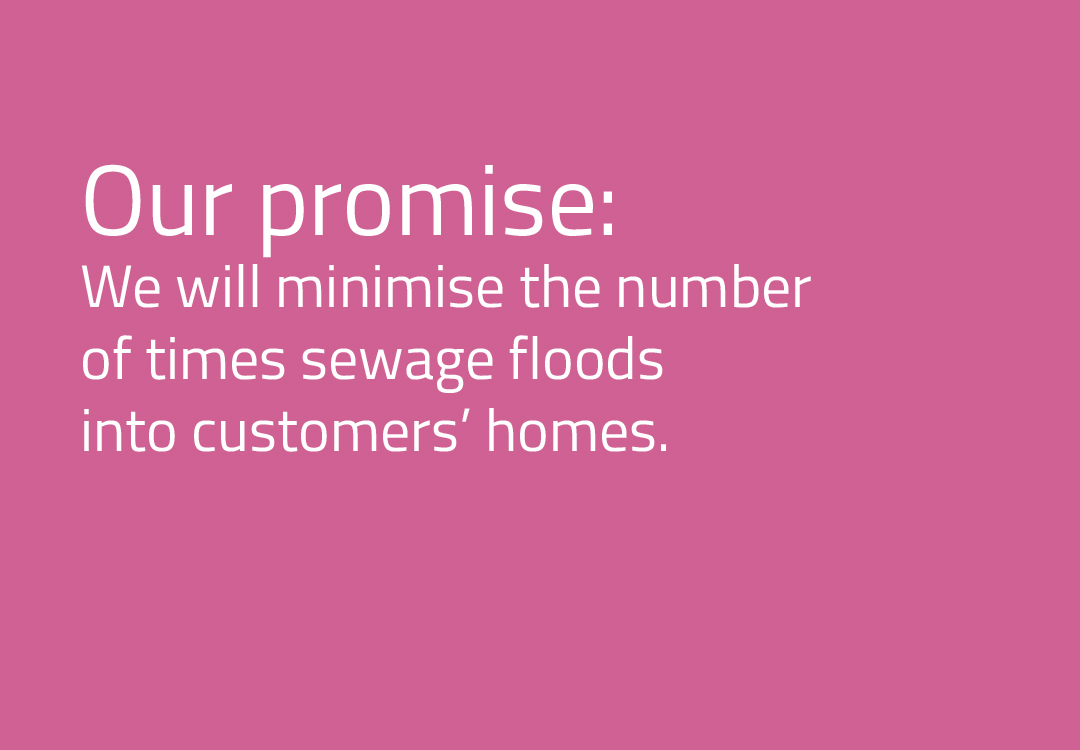 Internal and external sewer flooding is caused when sewers become overloaded as a result of severe weather, equipment failure, blockages or sewer collapses.
Internal sewer flooding is one of the most distressing service failures for a customer and reducing it is a very high customer priority.
Flooding caused by assets which are beyond the our control is excluded, eg, fluvial and coastal flooding.
| | | |
| --- | --- | --- |
| Unit of measurement | Forecast for 2020 | 2025 target |
| Number per 10,000 sewer connections | 1.60 | Less than 1.35 |