Lower bills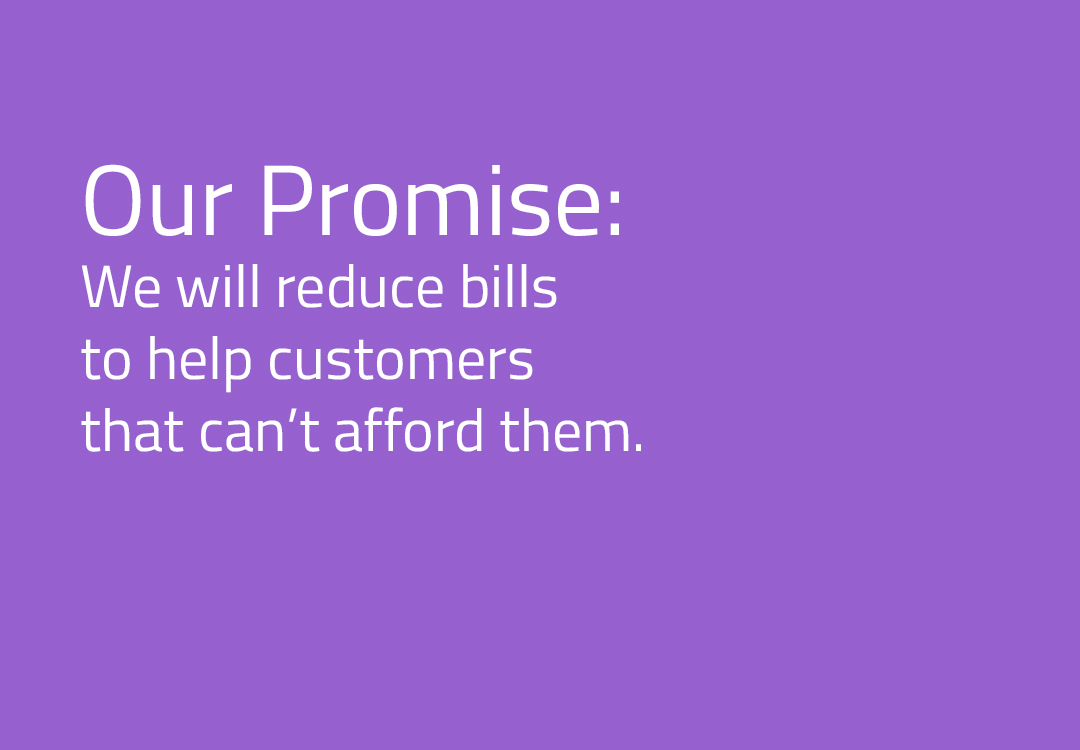 We were the first water company to reduce bills for customers by introducing tariffs for those on the lowest incomes.

Our well-established partnerships include a network of trusted affordability and vulnerability charities in our region who have worked with us to deliver ever-increasing levels of support to vulnerable customers.
Introduced with the support of our customers and stakeholders, we offer the following three social tariffs:
Assist which provides large bill discounts to customers on the lowest incomes
WaterSure Plus, which provides an increased discount to customers with unavoidable high water use
Pension Credit which provides an average 20% discount to customers of pensionable age who have no income other than the state pension.
From our experience of providing assistance to customers for over a decade, we know that to make improvements to customers' wellbeing the support we offer needs to be meaningful.
| | | |
| --- | --- | --- |
| Unit of measurement* | Current performance (17/18) | 2025 target |
| £ per 10,000 households | 40,742 | 87,029 |
* Total bill reduction to customers receiving a social tariff, divided by the number of residential customers, expressed as £ per 10,000 households.