Storm flooding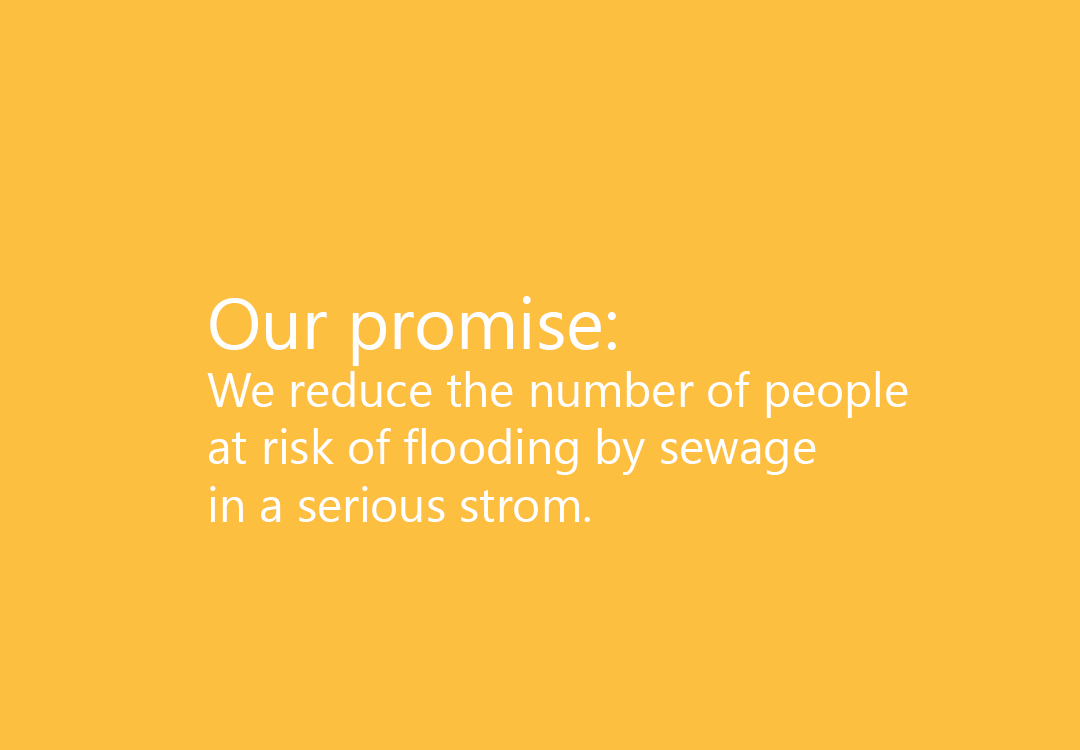 We maintain our sewer system to ensure it has sufficient capacity to cope with wet weather.
However there is a limit to how much additional capacity we can build to maintain its effectiveness.
As this means flooding can occur during extreme rainfall, we use a measure to identify the percentage of the population at risk of sewer flooding in a 1-in-50 year storm (equivalent to a 2% chance each year).
| | | |
| --- | --- | --- |
| Unit of measurement | Current performance (21/2) | 2025 target |
| % of population at risk | ✔ 9.84 | 8.37 |