Treatment works compliance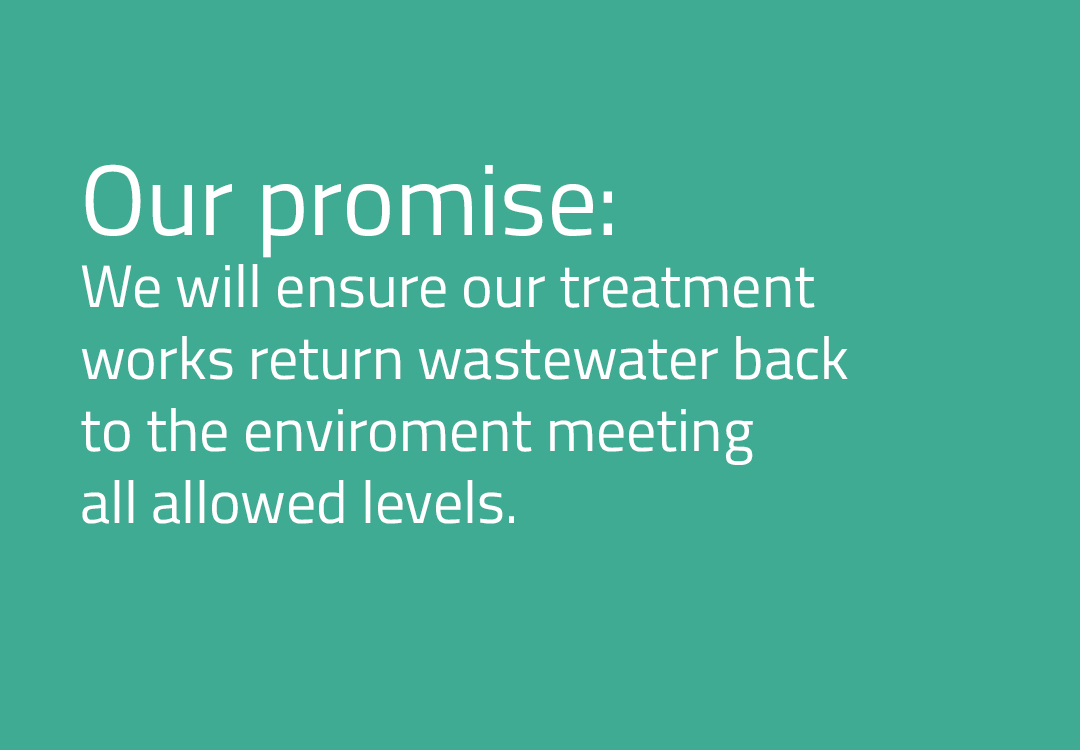 Our sewage treatment works need to meet Environment Agency's standards when discharging treated water back into the environment.
On occasions these standards are not met, for example, when an asset fails or when illegal discharges enter the sewage treatment works affecting the process.
We are committed to measuring our compliance to these allowed standards.
| | | |
| --- | --- | --- |
| Unit of measurement | Current performance (21/22) | 2025 target |
| % works that are compliant | ✔ 100% | 100.0% |